City of Sydney Basketball Association (CSBA) is your local not-for-profit basketball association focused on developing the game of basketball in our community from grassroots to elite levels. Based in Alexandria, CSBA services the local government areas of City of Sydney, Randwick, Waverley and Woollahra councils.
You are invited to join us as a sponsor of CSBA, providing a mutually beneficial relationship between your business and our association.
Please see attached sponsorship prospectus.
For enquiries or queries please contact Ben Osborne: manager@sydneybasketball.com.au
CITY OF SYDNEY BASKETBALL ASSOCIATION SPONSORS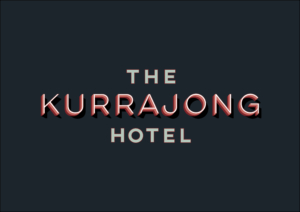 THE KURRAJONG HOTEL
"Having refurbished the original 1930's, Art Deco building to its former glory, the Kurrajong Hotel team set out to create a community focused pub with a strong, "For Locals, By Locals" mantra. We made it a point to build a family friendly environment featuring a healthy kids menu.
We also love supporting small business' like ourselves and that is why we love working with independent breweries to bring you a rotating roster of craft brews that changes all the time. We also make every effort to reduce our footprint on the environment by refusing plastic straws, offering wine on tap and utilising ingredients responsibly.
Sport is in our blood and love showing live games and feature every big game on our 94" screen."
The Kurrajong Hotel  – www.kurrajonghotel.com.au
PH: 02 8385 6892
106-108 Swanson St
     THROWBACK
The Flagship's well-planned fit-out focuses on repurposing and recycling, to provide a second life to materials otherwise heading to landfill. The hero-piece being the 1950's hardwood basketball court set down piece by piece that provides the ultimate "Test Your Shoes" experience, along with particle-board timber ceilings (previously used to line the very shipping containers that import the famous brands we all wear), fluorescent lights from the local stadium that were repurposed and converted into NBA lightboxes in the store ceilings, and even the premium marble counters that had served their previous purpose in a corporate display suite were on their last days before the Throwback team summoned 18 people to collectively transport and crane them into their new home.
The split-personality of the Flagship dedicates half of the store to on-court performance, whilst the other half boasts a lifestyle assortment that includes arguably Australia's greatest NBA range. Experience the hall of fame room with 70's, 80's, 90's & 00's inspired jerseys and apparel, a dedicated section to kids basketball footwear & apparel, and not to forget a full-scale Throwback Teamwear lab for custom fits.
Live games streamed on the big screens formulate the ultimate atmosphere when paired with surround sound to create an arena-like experience. Lastly, positioned in the middle entrance is the Keyhole Café if you're looking for a quick pick-me-up.
The Throwback Flagship in Sydney is the only place to find the largest range of officially licensed NBA apparel, basketball footwear, team uniforms, hardware & accessories all in the same place.
Throwback Store- https://throwbackstore.com.au/
PH: 83873474
70 Oxford St, Darlinghurst NSW 2010
WILSON
Wilson is the largest sports equipment maker globally and has agreements with the FIBA, NBA, NCAA, NFL, and the AVP. Wilson's goal is to make equipment that lets athletes perform at the highest level possible. Building relationships with leagues, organizations, coaches, facilities, and anyone supporting participation in basketball, makes that possible. We want to support grassroots basketball in Australia by seeking out leagues, organizations, coaches, facilities with shared values and create meaningful relationships. We are proud to support Comets Basketballs, and please ask management about our 30% discount code for au.wilsom.com
Wilson Australia– https://au.wilson.com/